HOST A PRIVATE PARTY
What better place to gather friends, family, or co-workers, than an inviting kitchen where you can enjoy a refreshment and good conversation while making beautiful dinners together! Our prep stations can accommodate up to 12 people so you can be sure that everyone will have an opportunity to experiment with meal combinations and flavours.
Ready to get started booking your fabulous event? Select "Book Now" below and fill out the form.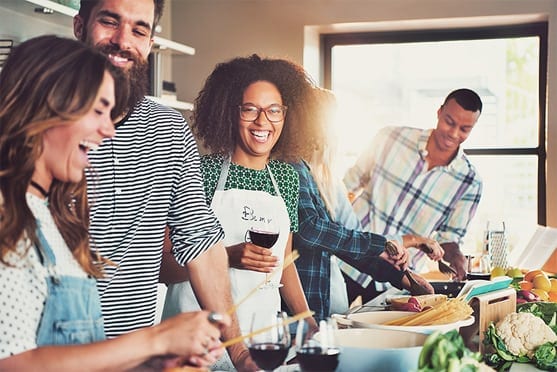 HOST A TEAM BUILDING EVENT
"Dinner Factory has made me look like a hero!!"
Supervisor (Government department director)
Could your work group use a few hours together to have some fun? Come to the Dinner Factory and make meals!
We've found that our most popular corporate team building events are structured just like our Private Parties! Read all about those here. Hostess incentives can be spread out among all participants if appropriate. If one person/company is covering the costs for all participants (a popular employee reward!), further volume discounts are rewarded.
COMMUNITY FUNDRAISING – DELICIOUSLY!
Does your group want to raise funds for a worthy cause? It's easy to do with Dinner Factory!
Earn much-needed funds while providing your families with healthy, delicious and high quality meals.
Whether you are raising money for your favorite school or non-profit group, the Dinner Factory is committed to helping you help our community.
WE WILL:
Help you organize 2 or more "Fundraising Parties" at our store to kick start your 30-45 day program.
Provide your fundraising organizer with everything they'll need to get started, including promotional materials, menus and order forms.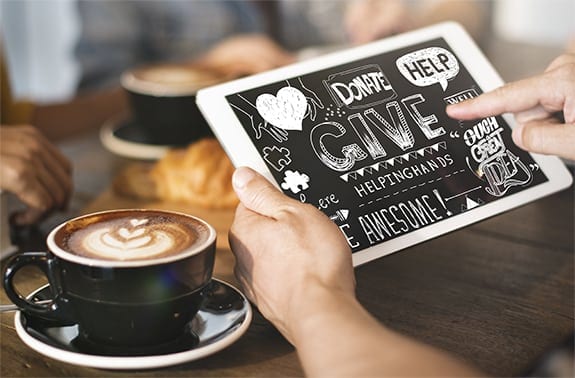 Accrue a donation back to your organization equal to: $1 on downsized or $2 on fullsized for the first 60 meals, and $2 on downsized and $3 on fullsized for all meal orders after the first 60 meals purchased by ANY person that states they are supporting your cause. A "meal" is any entree item, downsized = portions for 2-3 servings and fullsized for 4-6 servings. All entree items qualify – they can be assembled at a Public Session or a Fundraising Party, they can be ordered for Pick Up, or bought on the spot from our Ready To Go selection! Every meal counts – the customer just has to let us know that they're supporting your cause!
Example: The average person purchases about 8 meals at every visit to our store. If 30 people supporting your organization visit our store and purchase full sized meals, you would earn approximately: 30 x 8 meals = 240 meals, ($2 x 60) + ($3x 180) = $660! If 100 people supporting your cause visit our store, would could earn approximately: 100 x 8 meals = 800 meals, ($2 x 60) + ($3x 740) = $2340
It's so easy! There's no limit to how much your group can earn. Make it a yearly fundraising drive!